'Spain, Guard My Bones' gets featured in Dulwich Hamlet FC match magazine
The Dulwich Hamlet FC, founded in 1893 is one of the oldest football club in England. Jack Thompson's book Spain, Guard My Bones was advertised in the match programme at Dulwich Hamlet Football Club on the 25th November.
Jack was born a long time ago in northern England. In 1967, he joined the BBC and eventually landed the job of foreign correspondent for the World Service. He reported from Asia, the Middle East, the Soviet Union, eastern and central Europe and South Africa. Since 2002, he has devoted himself to writing and also won the Scottish Association of Writers Pitlochry Award for Crime-writing with his thriller A Wicked Device in 2006. As a keen supporter of Dulwich Hamlet FC, he hopes to see them promoted to the Vanarama National League South soon.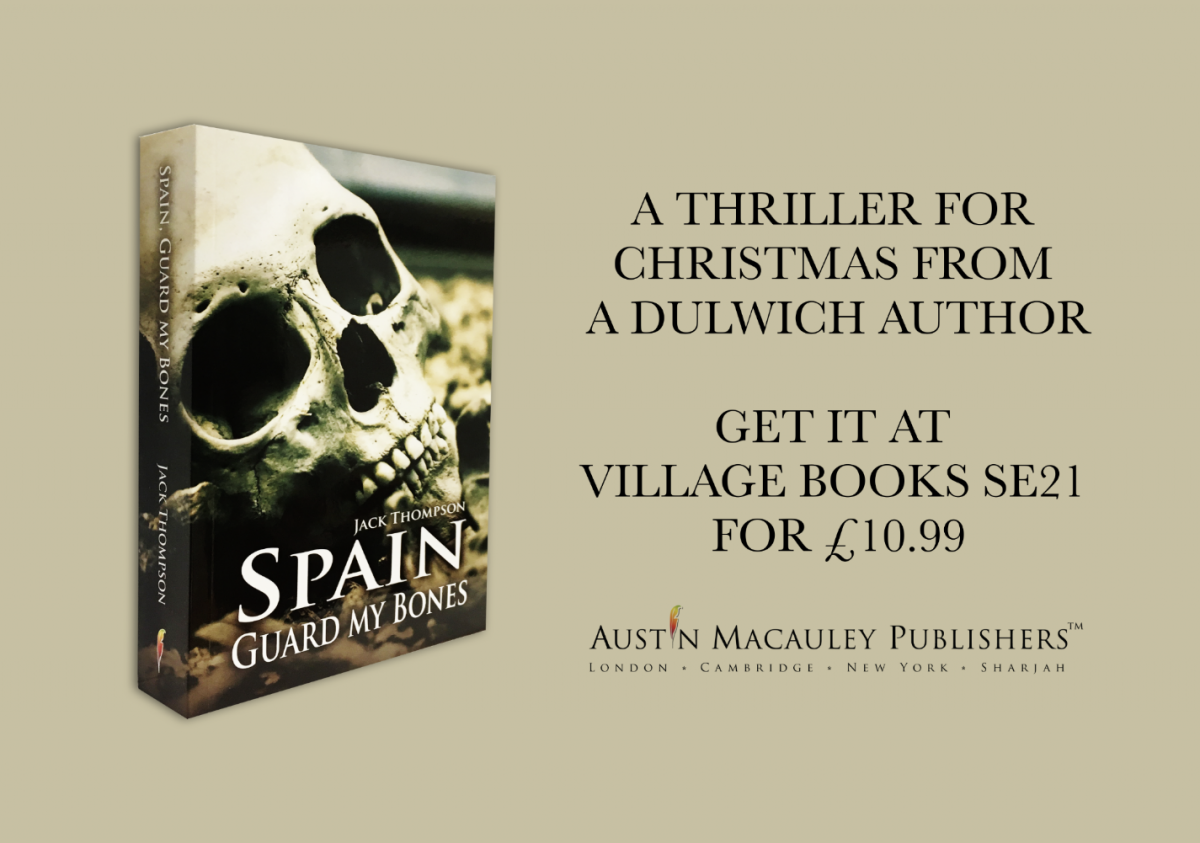 The book gives a rundown of a journalist who originally intends to explore Spain as a tourist, to relax and escape from the pressures of work. He lands at Castillo but here this story takes an unexpected turn due to the discovery of a mass grave of Civil War victims, resisting him to follow his gut and seek answers. Accompanied by an intelligent lawyer and archaeologist, he wastes no time making enemies of a powerful political party and a lawyer. Dodging bullets, Arab bodyguards, and untrustworthy officials, the journalist seems certain to face many triumphs as well as the loss of friendship, love and hope.
posted on:
Monday 4th December 2017