Local Author Denise Fitzpatrick Features in the Bay News
Read the full article of author Denise Fitzpatrick's feature in the Bay News in the image below.
Denise Fitzpatrick lives with her husband, Bryan, in Tauranga, New Zealand. After an extensive career as head of the correspondence team at Trust Power, she wrote two children's books before embarking on this emotional love story. Her travels to North America over many years provide the setting for 'September Promise'.
Tracey Hansen loses the love of her life tragically and is overcome with grief. She buries herself in her country cottage, rejecting the comfort of friends and family. The arrival of spring is the catalyst for Tracey to move on with her life, and she impulsively books a flight to America.

Her journey of passion and despair stretches from rural New Zealand to the inspiring backdrop of the Grand Canyon and Sedona. She finds love again with Hank, a ruggedly handsome American, but his ex-wife Alyssa re-enters his life. He is torn over his love for Tracey but feels an obligation to his ex-wife.

Will Tracey find the happiness she deserves in Hanks arms, or will she be drawn to the enigmatic Alec back home?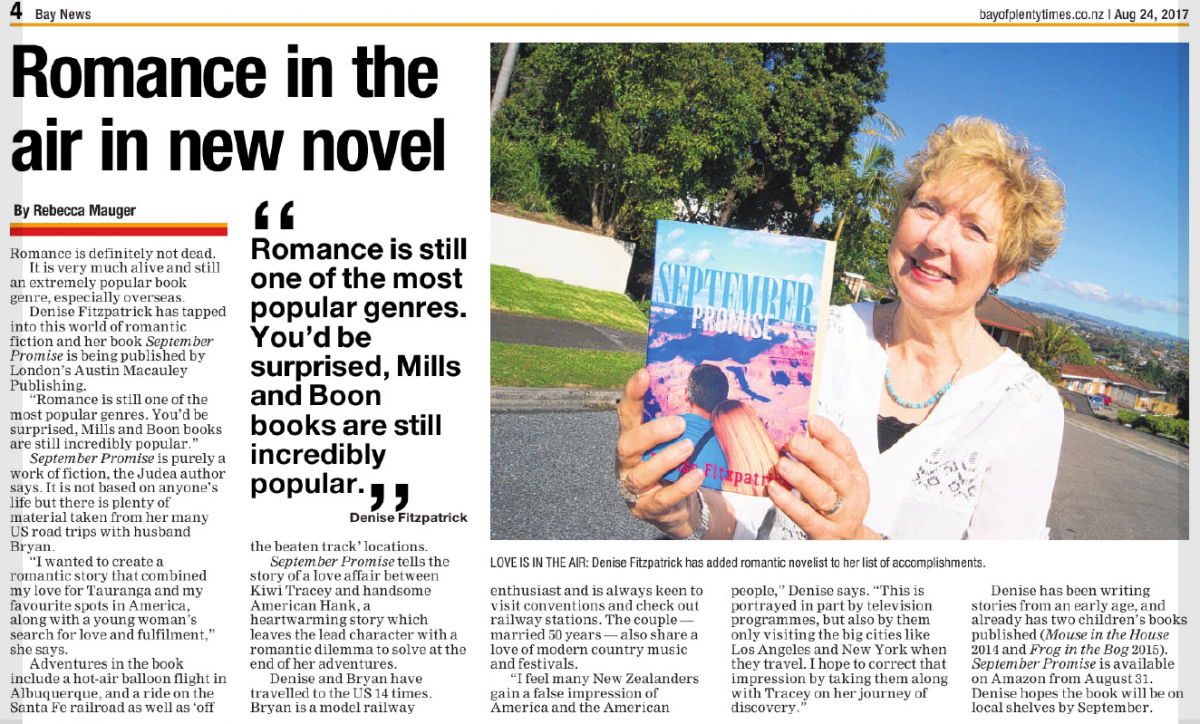 posted on:
Tuesday 29th August 2017