Brian Bird donates books during Glan Clwyd Hospital visit.
On 29th September, Brian Bird visited the children on the wards of Glan Clwyd Hospital, North Wales and donated a signed copy of his book 'Haley-Ann the Alien' to each child, thanks to the funds raised by the Laing O'Rourke Project Team. No visit would be complete without a reading from his book to the children and nurses on the ward.
He also thanked Laing O'Rourke for their kind support and donations. The construction company is currently working on the redevelopment project at the hospital. Brian has already been asked to visit the hospital again, this time to the children in the outpatient's department. Brian says "It was a pleasure to bring a little bit of enjoyment to the children on the wards".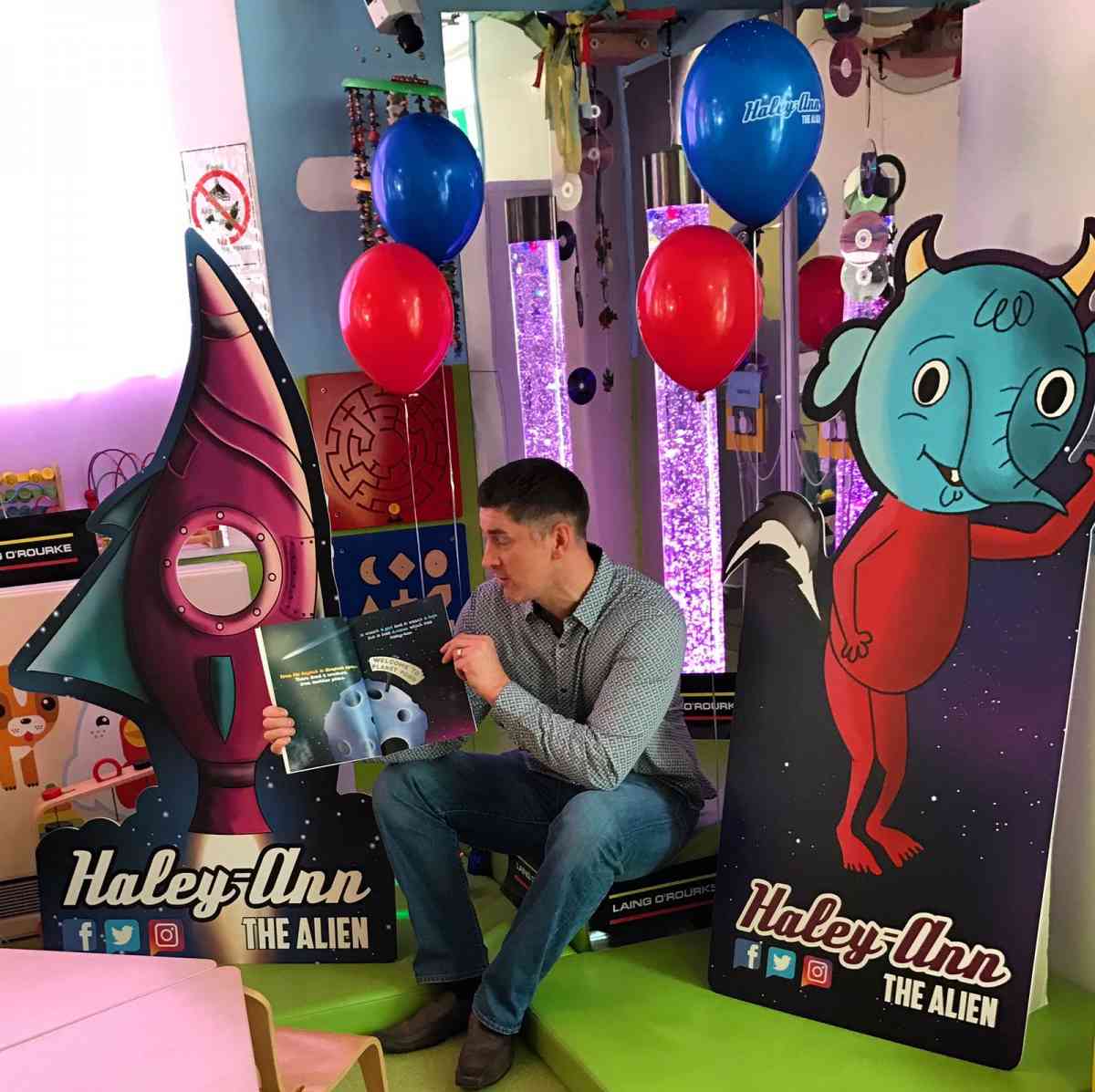 Brian Bird has spent most of his working life as an electrical test engineer, before deciding to become an author. He came up with the story of Haley-Ann the Alien whilst up a ladder and started to type the book on his mobile phone. He is married with two children and for many years has written funny rhymes for his own children's entertainment, before deciding to write stories for others to enjoy.
posted on:
Monday 16th October 2017